This holiday season shop, dine and celebrate local. With over 65 independently owned shops, galleries and eateries, Yellow Springs is EVERYONE'S FAVORITE PLACE to find the perfect holiday gift or just relax with family and friends. A Winter Wonderland of Local Gifts, Food & Fun! Click on the links below to find listings of events, shops, restaurants and nature.
Online Shopping & Gift Certificates
Businesses are open for in-store shopping unless otherwise stated. Many businesses have gift cards or certificates available in-store. However, we've compiled a list of businesses that have online sales and gift cards available online, for safe shopping from the comfort of your home. For detailed information about business hours and more, please visit our Essential Yellow Springs page.
In-Store Shopping
Dining/Drinks
Recreation
HOLIDAY EVENTS
While many events have been cancelled or moved online due to the ongoing COVID-19 crisis, this page is your one-stop shop for the events that are still going on this holiday season! Be safe and be merry in and around Yellow Springs! Most Event Names are links to pages with more information. Please note that masks and social distancing are required in downtown Yellow Springs.
All Season
December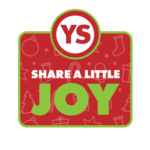 Click for our calendar with more details about these holiday happenings!