COVID-19 can't stop the fun. Starting October 10, Yellow Springs Stream Fair will take over the internet to bring the Street Fair fun we've been missing!
Dive into the virtual hoopla!
While both 2020 Street Fairs were cancelled due to the COVID-19 crisis, we're bringing you something new! Enjoy an event packed with the unique creative and entrepreneurial spirit of Yellow Springs.
The event is now open! Click Below to visit the Stream Fair Minisite with artists, merchants, non-profits, and more! See the schedule of performances on the event website.
Join us October 17th for the kick-off of the performance section of the event, where you'll be able to see livestreams and video premiers from numerous talented local artists and returning Street Fair performers.
Stay tuned to our social media channels and this page for more info!
Yellow Springs Street Fair Facebook
For details about the Yellow Springs Street Fair (next event tentatively scheduled for June 12, 2021), see below.
Presenting Sponsors


Gold Sponsors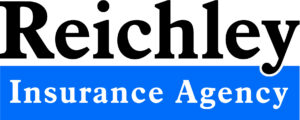 Media Sponsors

---

Yellow Springs Street Fair – June 12, 2021
Check out Google Maps for directions and alternate routes. Dayton-Yellow Springs Road heading east and Rte. 68 heading south are the busiest routes so it could be helpful to find a route that would bring you in on different streets.
Ride your Bike! Bike Valet next to the Yellow Springs Station courtesy of the YS Chamber and staffed by Black Pug Bike Repair & Bike Miami Valley.
Free Shuttle Service Available
Free & Paid Parking Lots Available in town.
Vendors from the October 12, 2019 Street Fair: 
Click here for our program for the most recent event, including vendor maps, music schedules, and more!
Please check back closer to the festival for vendor lists for the upcoming Street Fair. Vendor Lists from past events available upon request.
Please feel free to follow the Yellow Springs, OH and  Yellow Springs Street Fair Facebook Pages for more information about the event!
Vendor, Musician, Performer, Volunteer?
Vendor applications for the June 12, 2021 Street Fair are not yet available. For more details, click here for the FAQ & application page.
You do not need permission to busk (perform on the street) at Yellow Springs Street Fair. Please just be respectful of vendors, walkways, other musicians, and follow the Village of Yellow Springs Street Performer Agreement.
Stay tuned for volunteer sign-ups for the June Street Fair! If you have any questions in the meantime, don't hesitate to contact us!
Street Fair is FREE & OPEN to the Public. Accessible Parking Available.

For the safety and comfort of all, animals are prohibited from Street Fair, except for Service animals.