Check out our Street Fair Parking Guide and Shuttle Info for information about getting to and parking for the Yellow Springs Street Fair. Scroll to the bottom of the page for info on more parking locations!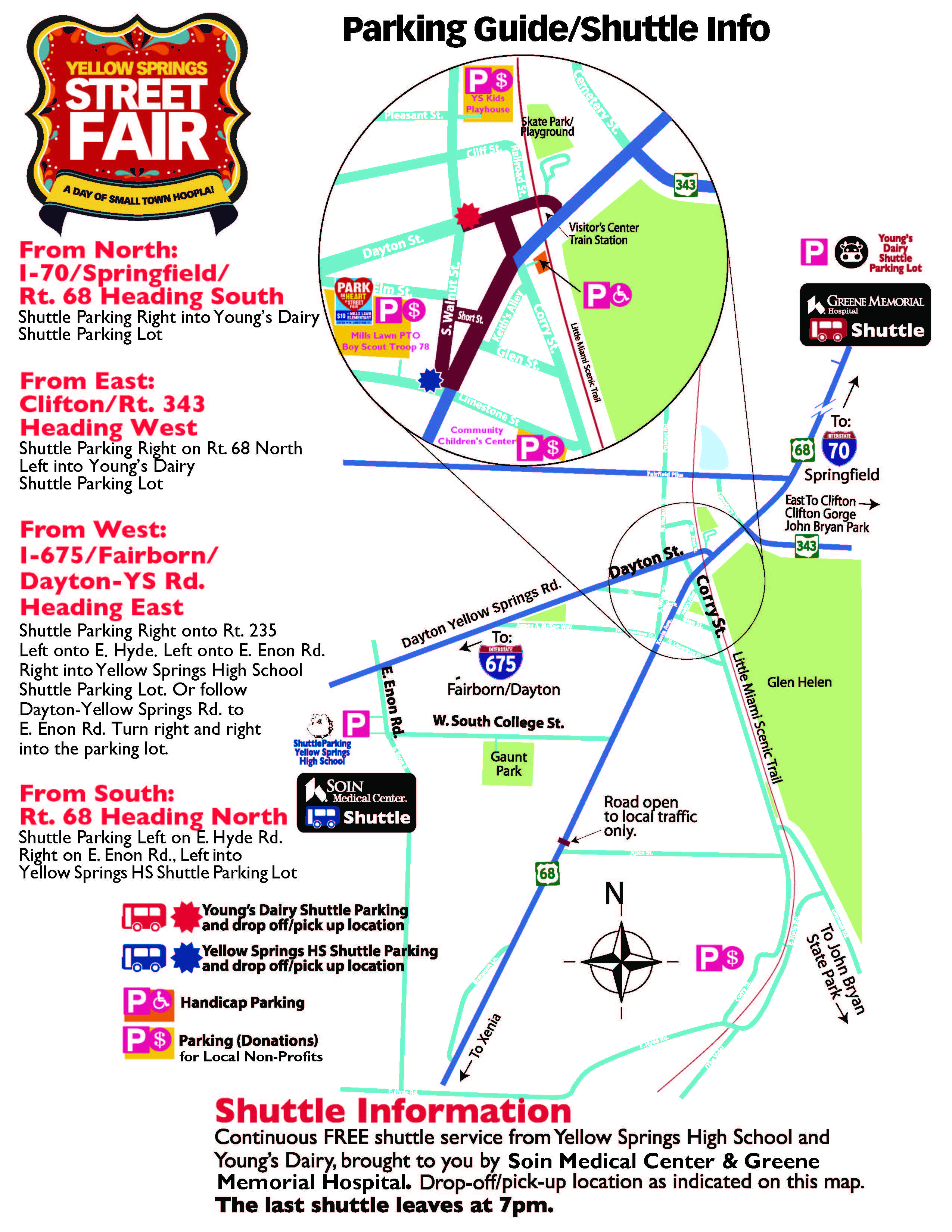 Street Fair Parking at Yellow Springs Kids Playhouse. For $5, find convenient parking for Street Fair, and support the YSKP Scholarship fund. YSKP Website
Click Here for information about Street Fair Parking at Mills Lawn Elementary School. For $10, park in the heart of Street Fair and support the Mills Lawn PTO in their biggest fundraiser of the year. Mills Lawn PTO Website
Click Here for a map of the several lots available for Street Fair parking at Antioch College. Antioch College Website
Bike Miami Valley is doing a Bike Valet at the corner of Dayton St. And Xenia Ave, right off of the Little Miami Scenic Trail! Enjoy a lovely bike ride to Street Fair!
If parking at Yellow Springs High School to use the shuttle, please be sure to park ONLY in designated areas. Do NOT park on the soccer field, or anywhere other than where volunteers direct you to park. You may be towed or fined.